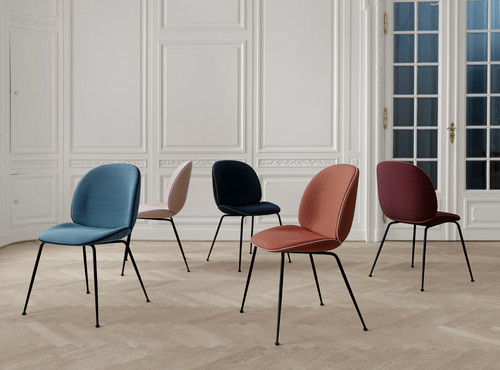 Everyone knows them, or has at least admired them in a glossy magazine: iconic chairs by Charles and Ray Eames (DSW), Arne Jacobsen (Serie 7) and Mies van der Rohe (Barcelona Chair), among others. Their price may be prohibitive for many, but they still have an unparalleled appeal. They have been recreated and copied many times over – in a way, even for a design, imitation is the sincerest form of flattery. The originals are prized as art works and investments that are passed on from generation to generation. However, today's designers are also creating chairs that have what it takes to be classics. Read on to learn more about these star chairs.
What makes a design a classic?
It represents a perfect, unique symbiosis of form and function.
It symbolises its era.
It outlasts micro and mega-trends and is truly worthy to be called "timeless".
Learn about the current classics
Image: Beetle Chair, 2013, designed by Stine Gam and Enrico Fratesi for Gubi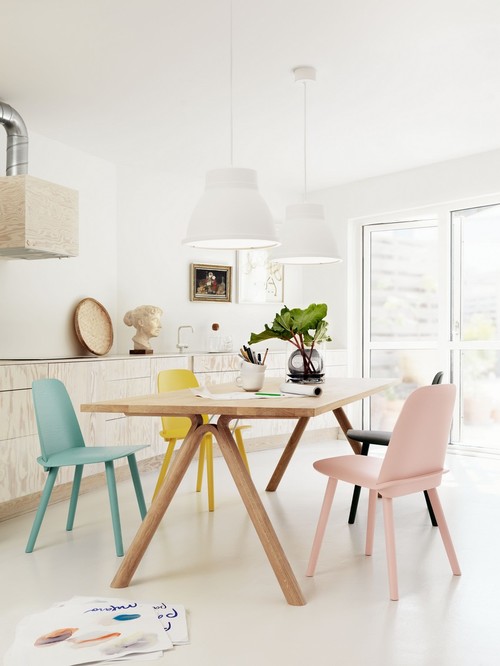 Why do we love design classics?
Especially in times of uncertainty, people generally want to surround themselves with things that hold their value. They include design icons, particularly because of their authentic design, their high-quality finish and their international fame. They are also status symbols, letting us know that their owners can afford them and have good taste. However, they also point the way forward: as symbols of an age, they remind us of the past yet remain relevant for the future, as they serve as key sources of inspiration for new designs.
Browse dining room photos for more design ideas
Image: Nerd Chair, 2012, designed by David Geckeler for Muuto
Are there new classics?
If everyone has a Jacobsen, Eames or van der Rohe, doesn't that get boring? Aren't present day chair designers creating anything memorable? Can they ever follow in the footsteps of their illustrious predecessors, and can modern design match the icons of the past?
If you ask me, the best is yet to come! After all, the world is full of talented designers. That is why I want to present my top five classic chairs of the future that meet the criteria above.
Pick the right chairs for your room
Image: About a Chair, 2010, designed by Hee Welling for Hay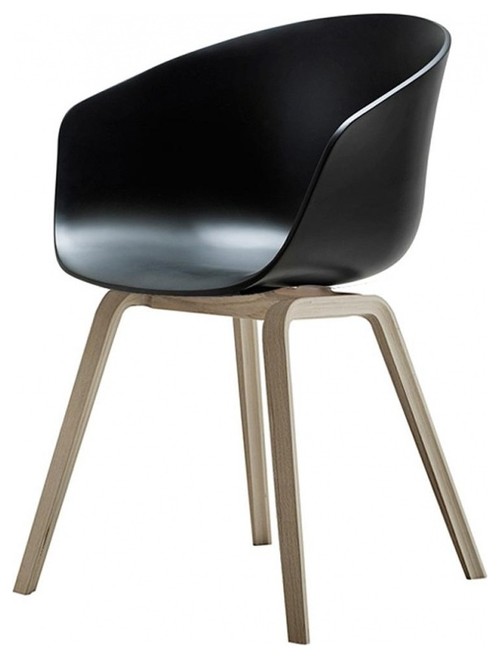 1. Hay – About A Chair
Designed by Hee Welling, 2010, Around €230
The cupped seat surface of "About A Chair" by Danish producer Hay makes this chair a talented all-rounder: whether at a dining table or in a home office, it offers comfort and an unpretentious look. The seat shell is made of scratch-resistant plastic, with a veneered wood frame. "About A Chair" is elegant proof that less really is often more and looks good in many colours – I love the combination of black and painted oak. This simple, sturdy chair is also available with a fixed seat cushion or a padded shell.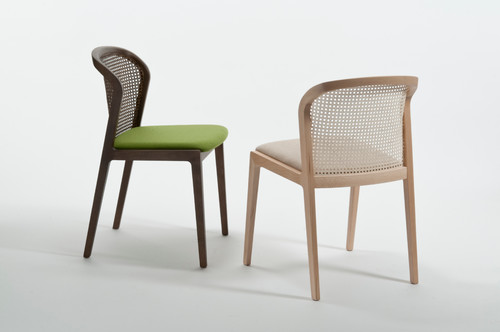 2. Colé – Vienna Chair
Designed by Emmanuel Gallina, 2014, Price on request
Anyone who loves the bentwood chairs by Thonet is certain to fall for the "Vienna Chair" by Colé. With its woven wicker back and padded seat, it combines elements from the fifties with a modern, clean aesthetic. Available with and without armrests, it is a versatile seat that looks just as good in public and private spaces.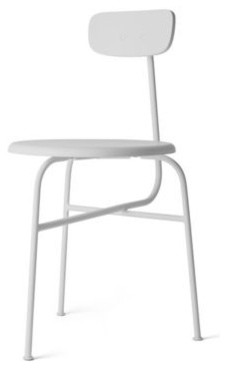 3. Menu – Afteroom Chair
Designed by Hung-Ming Chen and Chen-Yen Wei, 2014, Around €220
The Scandinavians lead the way when it comes to unbeatable designs, but they are not alone. The "Afteroom Chair" simply cannot be ignored. Marketed by Menu, it was designed by Afteroom, a pair of Taiwanese designers. The chair's deconstructivist design with just three legs is impressive. I was drawn to it by the clean lines and the minimalist, Bauhaus-inspired aesthetic. Manufactured from powder-coated steel and wood, it is available in five classic colours.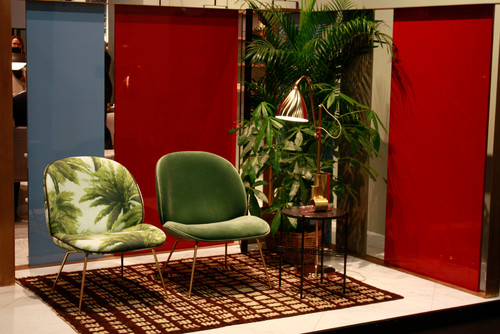 4. Gubi – Beetle Chair
Designed by Stine Gam and Enrico Fratesi, 2013, Around €710
The "Beetle Chair" combines the best of both worlds: Gamfratesi, a team of two designers from Italy and Denmark, brings together the outstanding features of Nordic and Southern design. In spite of touches of the 1950s, it looks cutting edge. The slightly protruding, tapering steel legs have something insect-like about them, as the name would suggest. The upholstered seat and backrest make it a comfortable place to spend time. Available in countless versions, it can even be ordered with rollers, making it ideal for use as an office chair.
5. Muuto – Nerd Chair
Designed by David Geckeler, 2012, Around €350
The "Nerd Chair" by Muuto has a functional-reduced look. The unusual insert connection between the backrest and the seat gives it a unique shape. Available in both pastel shades and wood, it looks fresh and youthful, but not kitschy. For a more elegant look, the chair is also available in a velvety black. Made of solid wood, it is sturdy and pleasant to the touch.
This is an English version of a Houzz.de article
Author: Kathy Kunz