Salvador Dalí (1904-1989) went down in history as one of the greatest representatives of the surrealist movement. He was more than just a talented painter, he also made a name for himself as a sculptor, stage designer, engraver and writer. His whole life was a synthesis of arts. Born on 11 May 1904, Salvador Dalí died on 23 January 1989. As a tribute, we'd like to tell you the story behind his "Dalilips" sofa – a Spanish design icon and one of the most sensual pieces of furniture in the world.
At a glance
Sofa: Dalilips
Designer: Salvador DalĂ­, Oscar Tusquets
Company: BD Barcelona Design
Material: Polyethylene
Facts and figures: Designed 1934/1972; In production since 2004
Dimensions: Depth 100 cm, Width 170 cm, Height 73 cm. Seat height 37 cm
Background: Salvador Dalí – a universal artist
DalĂ­ loved to collaborate with other artists and dabbled in film and photography. Especially in the nineteen thirties in Paris, he surrounded himself with friends who worked in other artistic fields. They included Jean-Michel Frank, a furniture designer and decorator, who was highly regarded in Paris at the time. DalĂ­ developed many ideas with him.
One of these ideas was the "Bracelli" lamp (in the background) – a classic design that reflects Frank's modus operandi. Dalí also adapted the lamp for his house in Portlligat, for which he also designed garden furniture. In 1933, he even registered a patent for the design of an outdoor bench. However, Dalí's urge to design things was not limited to furniture – he also designed fittings, door handles and textiles. And in 1957, he was responsible for the entire architecture of the Hotel Presidente nightclub in Acapulco – in the shape of a hedgehog.
Front: Leda coffee table, design: Salvador DalĂ­, BD Barcelona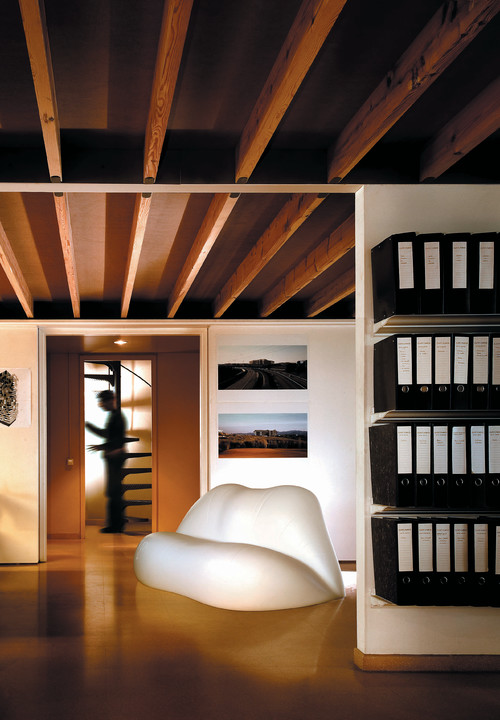 It was not until the nineties that architect Oscar Tusquets, who had worked with Dalí when he was young, suggested actually making the furniture Dalí had drawn for Jean-Michel Frank, including the "Leda" chair and side table, which are derived from the painting "Woman with a Head of Roses" (1935).
Sculptor Joaquim Camps produced the three-dimensional prototypes; the furniture is produced and marketed exclusively by BD Barcelona Design. The company also recently rediscovered "Xai" – a sheep with drawers based on the painting "Interpretation Project for a Stable-Library" (1942).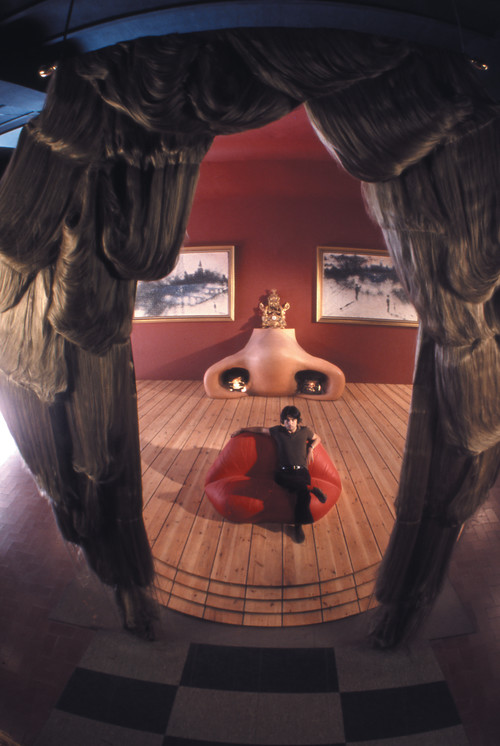 The icon: The "Dalilips" sofa
And how did the "Dalilips" sofa come to be? This design too can be traced back to a painting – one that was highly controversial in 1934: "Mae West's Face which May be Used as a Surrealist Apartment", a surrealist picture puzzle.
In 1972, Dalí and Tusquets turned the artwork into a three-dimensional installation for the Dalí Teatre-Museu in Figueres. When viewed from a distance, the elements in the room resemble a woman's face. The centrepiece is a sofa in the shape of red lips. The sofa was obviously originally conceived for mass production; however, the polyurethane manufacturing processes available at the time were unsuitable.
Learn how to fit all sorts of iconic furniture pieces into your home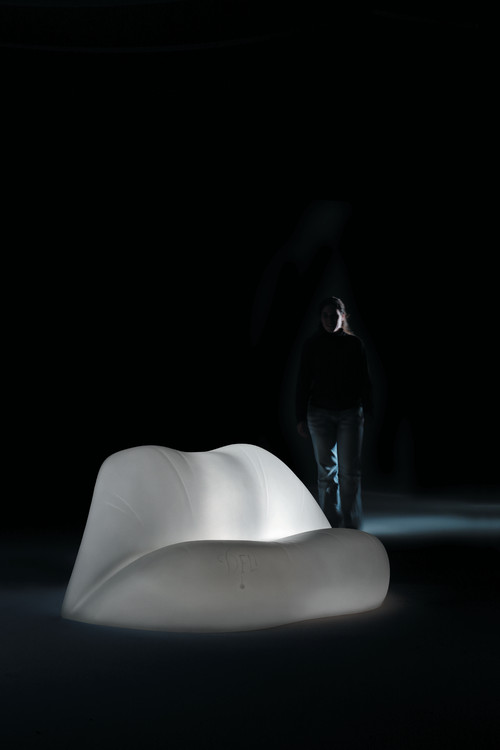 It was not until 2004, over 30 years after the initial prototypes, that Spanish company BD Barcelona Design began volume production using rotationally moulded polyethylene. The finishing process makes sitting on the couch like sitting on soft lips. The two-seater sofa can be used both indoors and outdoors. The original colour is red, but it is also sold in black and white.
This is an English version of an article published on houzz.de
Author: Ana DomĂ­nguez Siemens